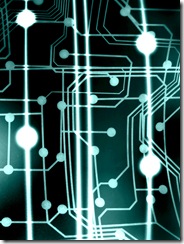 How do you know when you've found good web hosting for your website or your blog?
How do you know when you should be on shared hosting or a dedicated server?
There are so many options out there, so many different places to choose from, and if you stick to only one criteria the odds are that you won't choose the best choice.
That's why, when choosing a host for your site, you have to look at more than price.  Price is a factor along with Space and Traffic—but you really want to know what they do for support and e-mail.
To me, if I can't send e-mails with some degree of confidence that the person is going to receive it, then I might as well not send the e-mail.
I mean, when I get that great silly song forward from Larry the Cucumber and I want to pass it on to my friends, if my e-mail is ending up in the spam box, my friend Leticia the Lemon won't be able to see it—because she hardly ever checks the spam box.
And if you don't have good support, you may get hacked or your site may go down, and it might be days before it gets back up.  That happened to Tilly the Tangelo down in Accounting.
So take it from me, do your research, read up on the forum, and spend the money if you have to in order to get reliable service with great support.  You'll be glad you did.
(Visited 56 times, 1 visits today)